Become a Certified Reiki Practitioner
Learn Traditional Japanese Reiki Online. Go at your own pace
Powerful and Sacred Reiki
This is not your typical Reiki class. I teach Traditional Japanese Reiki 呼吸霊気which is the most advanced Reiki training available on Planet Earth. You will not find a better class online or in person. I've spent years of training and studying to deliver you the most powerful Reiki techniques.
Learn
Sacred Reiki Breathing Techniques
Traditional fail proof Reiki routine to calm the nervous system
Heal your self and healing others
Energy scanning techniques
What you will Receive:
An attunement for each Reiki level which raises your frequency
A remote traditional Reiju ceremony
A certificate
Reiki lineage which traces back to Mikao Usui (the Founder of Reiki)
Facebook group to connect with fellow students
eBook
Workbook
21 day Reiki Journal
Spiritual detox
Japanese Reiki terms and glossary
Client intake form sheets
Palm healing charts and guides
Hands on healing demos
Reiki symbols
Chakra healing charts
Reiki anatomy charts and guides
Foundational practices
Unlimited access to your teacher for questions
Much more!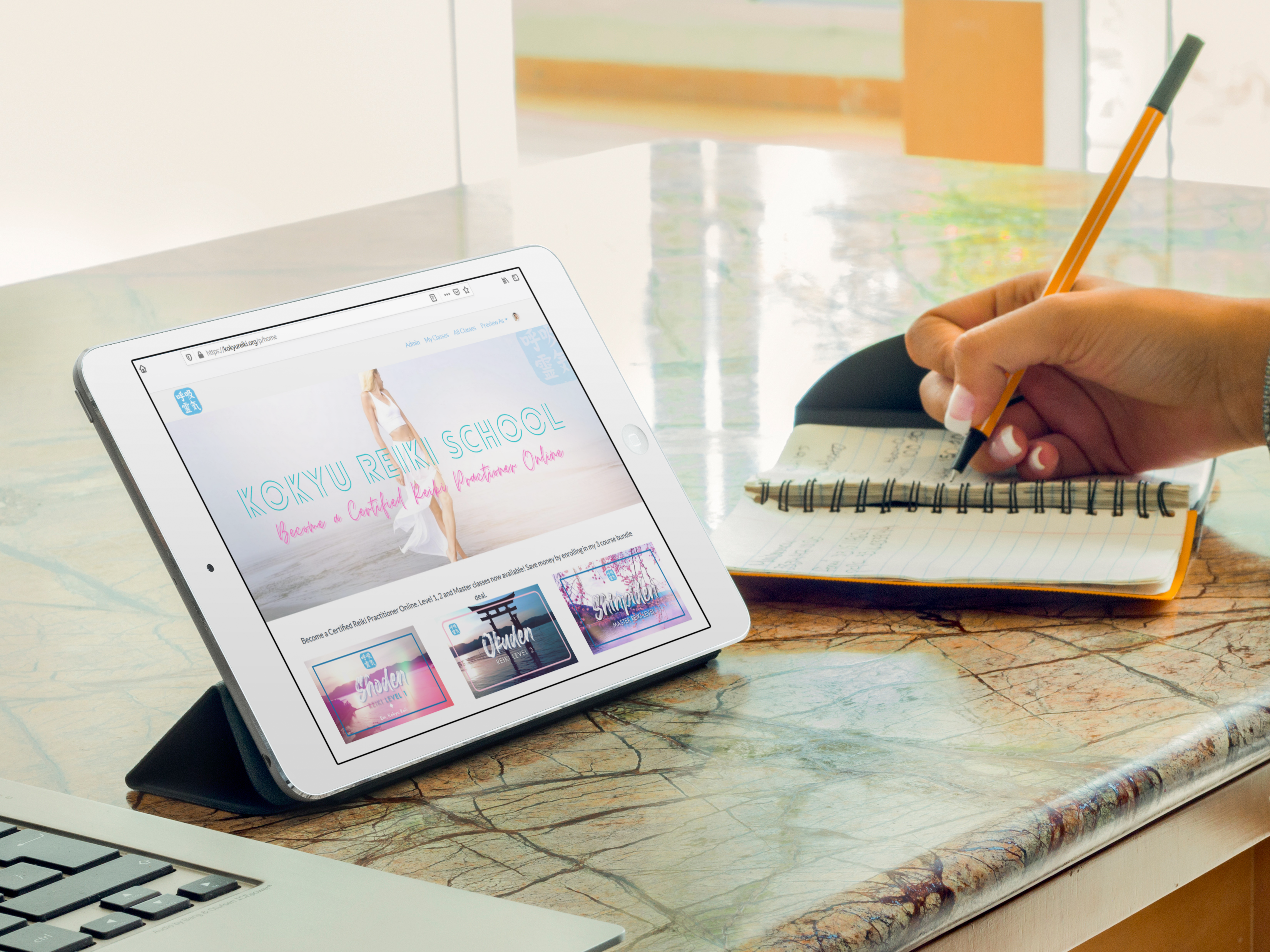 Take the course at your own pace. Revisit lectures, watch demos, breath, relax, take notes and save your progress!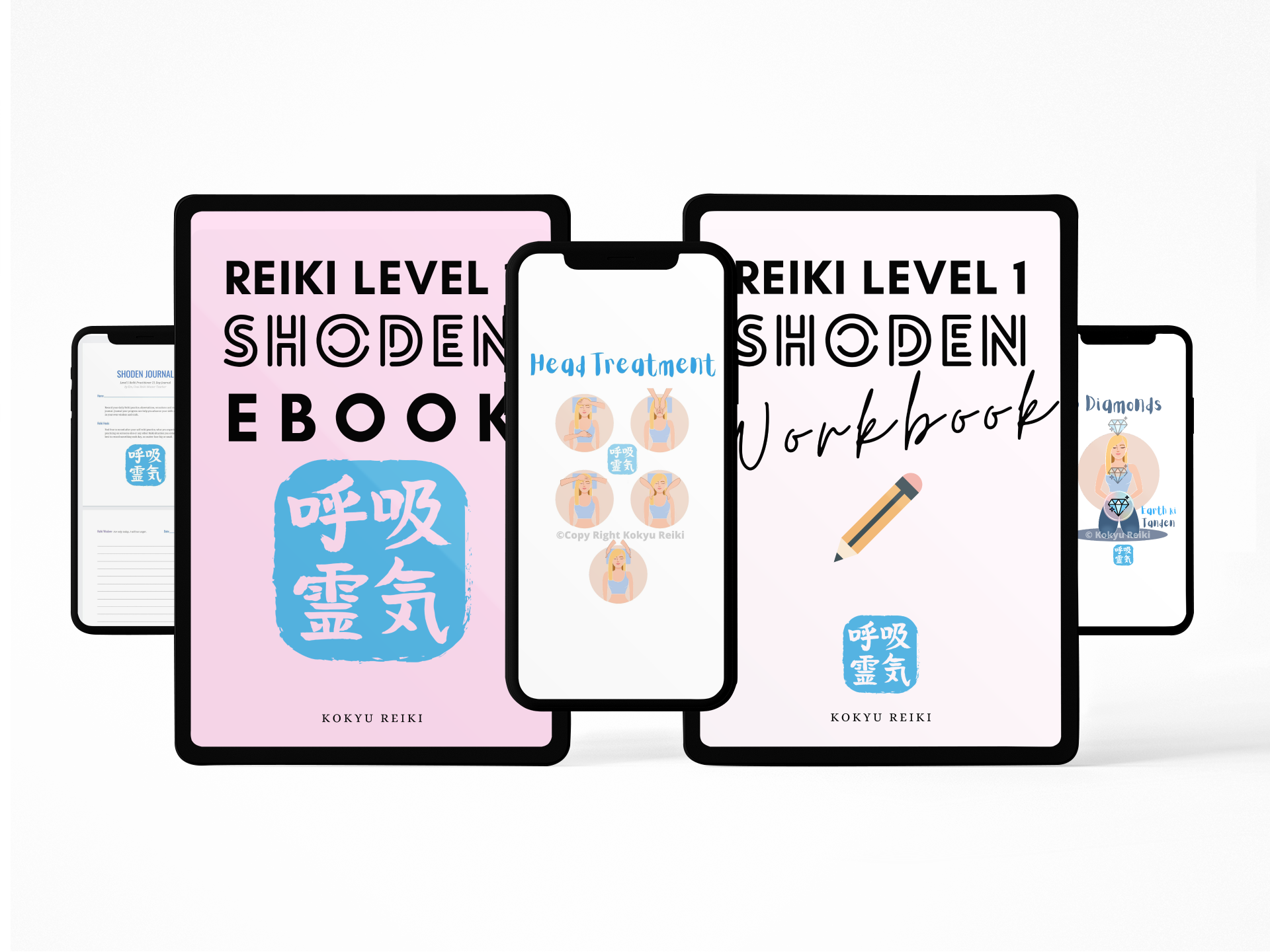 Download or print all the valuable items included in your course: ebook, workbook, 21 day Reiki journal, client intake form sheets, palm healing charts and more!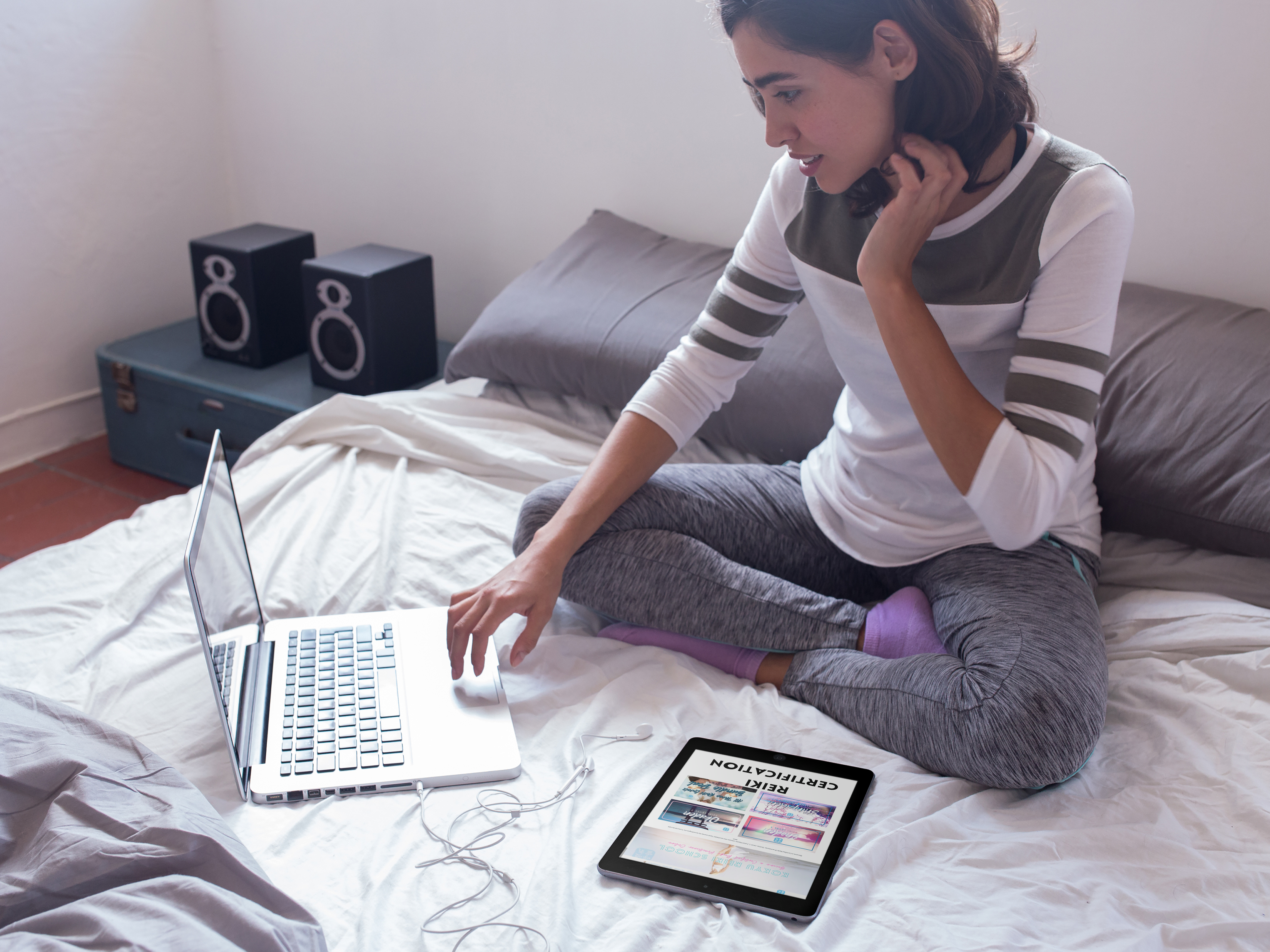 We are all born with a natural gift of healing. It is how we survive as a human species. We unlearn energy healing and become distant from our internal healing powers as we age in a 3D society. Anyone can learn Reiki including you.
View all courses
Become a certified Reiki Master and save money. Take my 3 level course bundle deal.
New to energy healing? Enroll in my Healing the Chakras course
Master the Chakra Healing System and Become your own Healer


What's Inside?
✔ Learn the body scanning technique
✔ Guided Chakra meditations
✔ Activating Chakra healing frequency Music
✔ Affirmations for reprogramming body consciousness
✔ Crystal healing
✔ Foods to heal the Chakras
✔ Mandala coloring activities
✔ Self discovery journaling
Work with me
Book a service with me
Hello! こんにちは 🤲I'm Em, Usui Reiki Master Teacher. I teach traditional Japanese Reiki to people who are passionate about learning and growing their healing skills to improve their quality of life and the world around them.
I teach and certify students worldwide. I offer what other Reiki classes to not: Depth, power and real life skills! Join me online and become a certified Reiki Practitioner.
A Life Changing Experience
When one becomes attuned and certified as a Reiki Practitioner, a shift in frequency takes place that allows one to live from the heart space. Love consciousness is birthed, energy is protected and personal power is reclaimed. When that happens, one's energy begins to radiate and emit light that heals the universe around them. Join me on the journey of the light path and become a certified Reiki practitioner.